New York City is a place where expressions are plentiful, a visual history courses through the galleries, museums, and studios.  Here are some of our aesthetic highlights from 2016.
Vincent Smith: Seventies New York  (Alexandre Gallery, January 7th – April 9th)
A cohesive show of six oil and sand paintings and one woodcut on paper depicts the psychological oppression of the projects with brutal honesty.  This dominant perception was heightened by the roughness of built up sand on the canvas and the stark red and black color scheme.  The coarseness of the overall picture plane is also indicated in the figures themselves, who were almost entirely isolated in darkness or imprisoned.
Jean Dubuffet "Anticultural Positions" (Acquavella Gallery April 15th – June 10th) and Dubuffet Drawings, 1935-1962 (The Morgan Library & Museum September 30, 2016 through January 2, 2017)
Dubuffet like Vincent Smith worked with unconventional materials and created imagery that was at times extremely distorted but somehow exceedingly attractive.  His portraits and nudes have a magical depth of character brought about by their curious simplicity.  The playful side to Jean Dubuffet could use any means of expression to create vibrant, arresting imagery.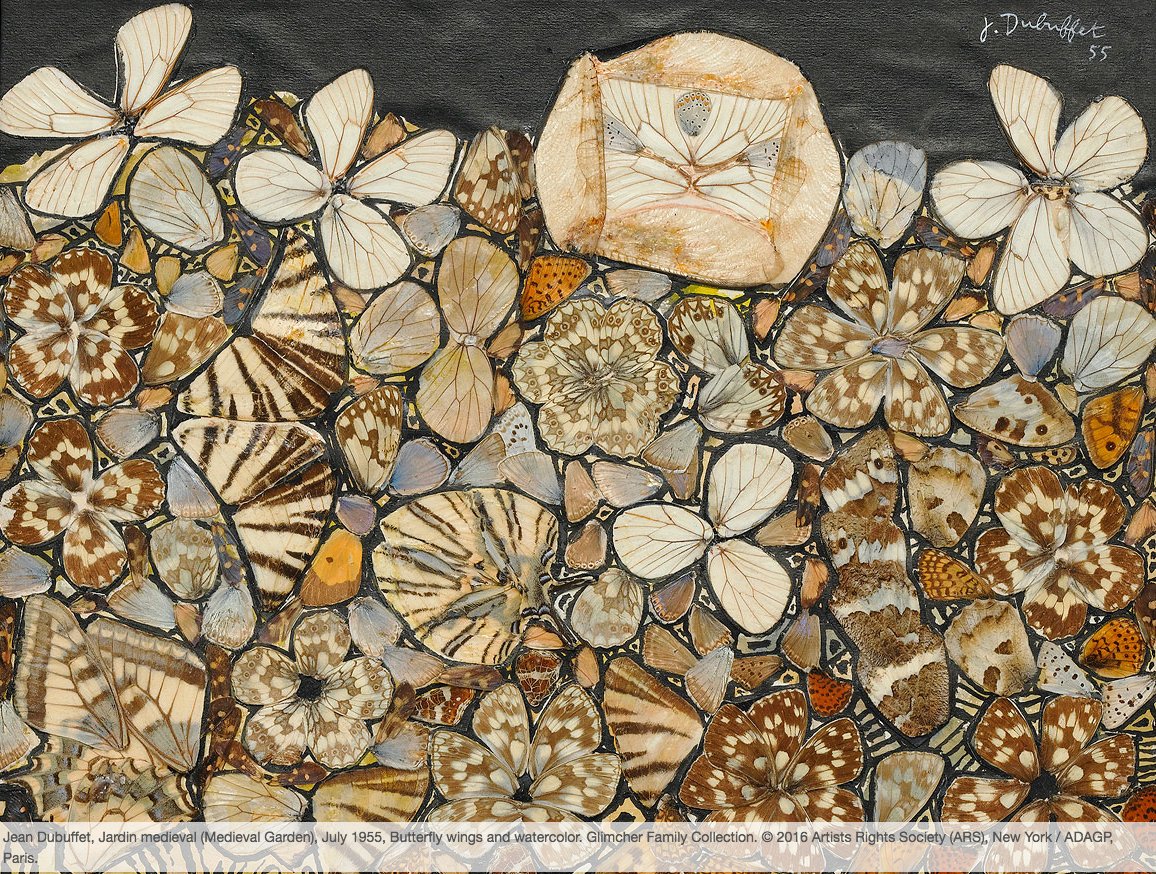 David Hammons: Five Decades (Mnuchin Gallery, March 15th – May 27th)
The ironic drift of David Hammons' work fit awkwardly in an upper east side gallery.  For an artist who famously sold snowballs on the streets of the Bowery the clash of interior and purpose was undeniable.  It was rumored at the last-minute the artist re hung some of the his survey here probably to make a point or to upset the order of things. This is what Hammons does best, refutes certain conditions, at times refusing to do any art at all as a response to where we are now, the commodity art market. Hammons remains a true New York artist with a vision and intellect that reflects the city's glaring dichotomies. It was almost like a protest, the microphones screaming silence.
New York based artist Tony Matelli (b. 1971) has had a wonderful year, taking part in MoMA PS 1 Greater New York, a solo at the Aldrich Museum and a High Line's group exhibition Wanderlust.  Matelli's realistic sculptures have playful sense humor, looking at art and culture winkingly.  The insertion of "Sleepwalker" (2014) on the High Line's mixed bag exhibit caused a bit of row with certain parties thinking the a middle-aged man in his underwear might be an affront to passer-by.  It became a crowd pleaser.  "Human Echo" (2002) a sculpture of a chimpanzee in an Apple t-shirt vomiting on Marlborough Gallery's wall in a fall exhibition perfectly summed up the present crisis we face in art and humanity.
No one has more available resources for a blockbuster gallery show than Gagosian.  "Nude From Modigliani to Currin" September 20 – November 19, 2016, was a fascinating journey of how artists reflect the human form from modernism to present day.  The distortion was palpable.  Amazing to see the movement away from beauty towards dehumanization and the grotesque.  Nothing is more redolent than how we choose to depict our selves.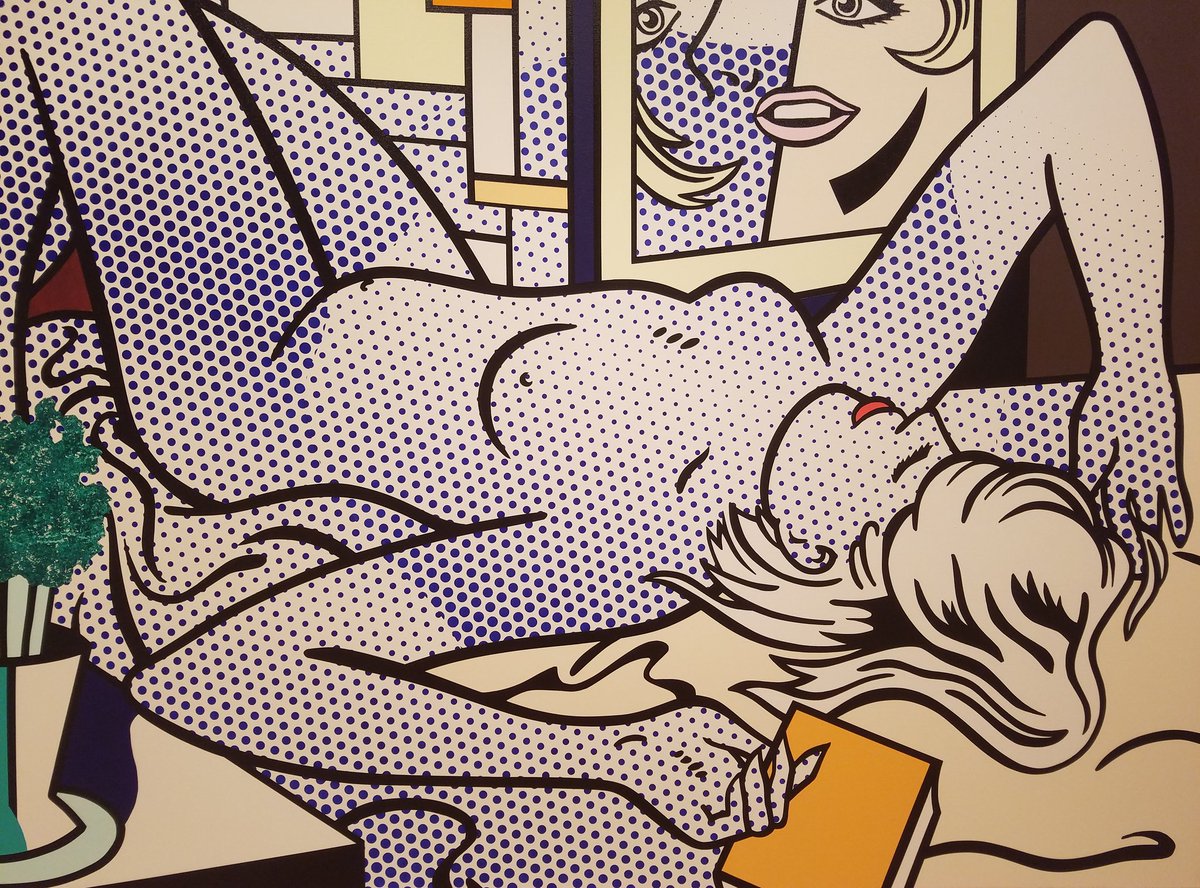 Nicole Eisenmen's two brilliant exhibitions at the New Museum, "Al-ugh-ories" May 5th – June 26th and a show of large-scale new works at Anton Kern May 19 – June 25, 2016 distinguished her intellect and prominent skills.   Eisenmen is a special painter with a sharp mind bent on describing her story with rare honesty.  With a wonderful wit the artist is able to pinpoint body and identity in the technological age.
The two survey of Kai Althoff and Francis Picabia on the 6th floor of the Museum of Modern Art is a match made in heaven: Two kindred spirits investigating form and stretching its articulation.   Both artists charge the senses with ingenuity, a frenetic search through the means of expression where no thought or perception in left unturned.  Their disregard for convention is not like Duchamp's grand and shocking statements but rather a steady defiance of institutional standard through boundless creativity.  "Whatever there be of progress in life comes not through adaptation but through daring." – Henry Miller.
Maria Hassabi's PLASTIC (Museum of Modern Art February 21st – March 20th) was the ideal performance of 2016.  The slowed down choreographed intervention on the staircase and atrium of MoMA produced a confounding feeling in today's almost manic 'museum' as opportunity for selfie or Disney attraction.  A necessary transference of more subtle emotional qualities and careful reading lacking in our fast paced technological age.
Nan Goldin The Ballad of Sexual Dependency, (Museum of Modern Art June 11th – February 12th, 2017)
Goldin's personal visual diary of snapshots of friends and family stand out with terrible potency in the fantasy digital realm we all live in today.  The strength of which comes from a shared understanding in the way the person behind the camera has affection for the one in front, providing a sense of repose when true selves emerge.
Met Breuer Renovation

Architecture is the mother of all art and represents the strongest visual history of any city.  The Met's loving restoration of Marcel Breuer's 1966 modernist masterpiece on Madison Avenue was in concert with the great architect's original vision.  The restoration led by the New York City firm Beyer Blinder Belle, who have a long history of preserving architectural landmarks with the integrity they deserve.  The building's substance is all-consuming, inside and out, exhilarating in its neutrality.  Every space holds something original and uplifting, lighting and aperture par excellence.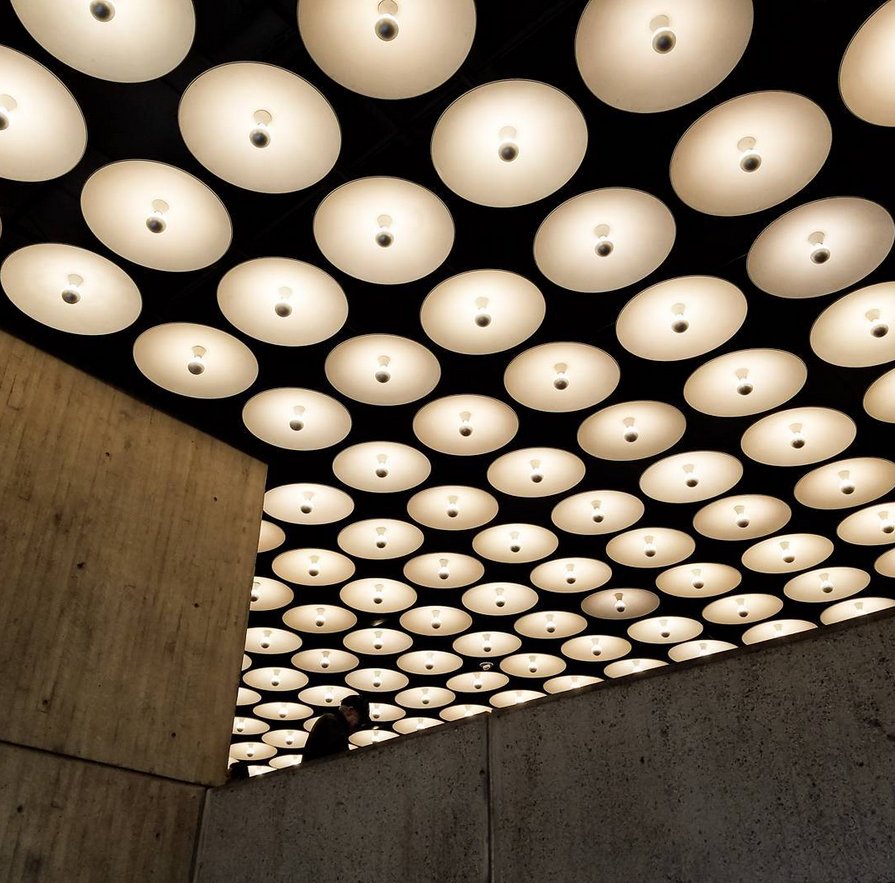 Julian Rosefeldt and Cate Blanchett, Manifesto  (Park Avenue Armory December 7, 2016 – January 8th, 2017)
There is no better way to enter 2017, a year of massive pendulum swing, then with Manifesto: A brilliantly crafted cinematic reflection on the history of artists' rhetorical assumptions.  Cate Blanchett performs 12 incredible roles proclaiming male dominated declarations with wry humor and a modern twist.  Displacement perfectly pitched.
-JSB